EDITOR CONTROL PANEL
---
Major Editor-specific functions and statistical data are kept on the Control Panel tab of the CBI Navigator: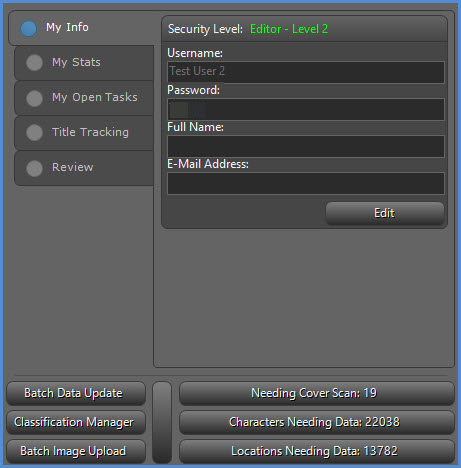 Buttons are grouped into two categories:

Quick access to Batch Data Update, Classification Manager and Batch Image Upload are available from here. You can also open an Issues & Stories window with all records needing a cover scan or replacement image.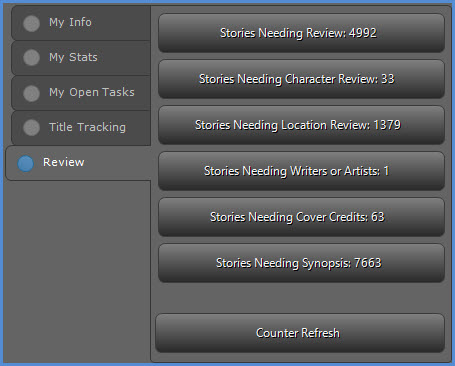 Click on any of these buttons to open a new Issues & Stories window with all related records. These same functions are available from the Filters menu.
Counters update automatically whenver you access the Navigator, but can also be refreshed manually by clicking on the Refresh Counters button: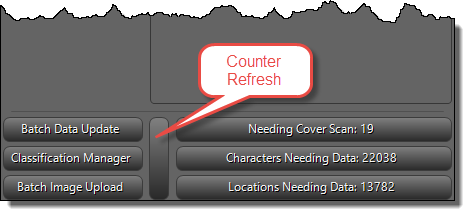 ---
The bottom half of the Control Panel tab contains Editor-specific information.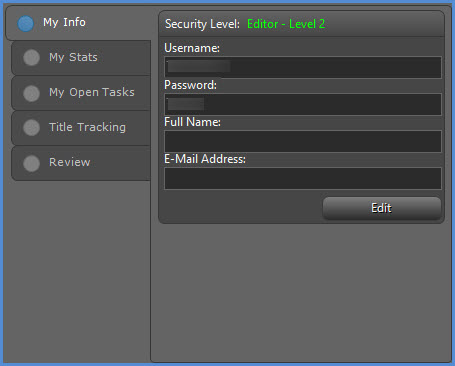 Click on the

button to edit your password, name and e-mail. User Names are not editable and can only be changed by a system adminstrator.

By default, when adding new characters/locations from the Issues & Stories windows, the program uses the new to Version 2.0 Quick Add function, which makes for a few extra mouse clicks in the process, but allows editors to add other useful information on the fly. However, if an editor wishes to "roll back" to the method used in Version 1.0, uncheck this box and hit the Save button.
---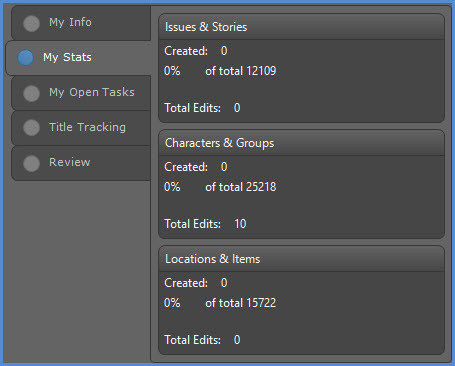 Personal user stats can be tracked here. This tab is in the queue for an overhaul.
---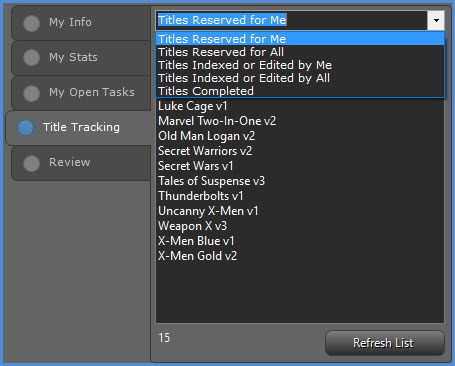 Track titles reserved for yourself or everyone, as well as all titles Indexed or Edited by you or everyone, and view a list of titles where Indexing has been completed.
On Titles Reserved for Me, the following Right-Click menu options are available: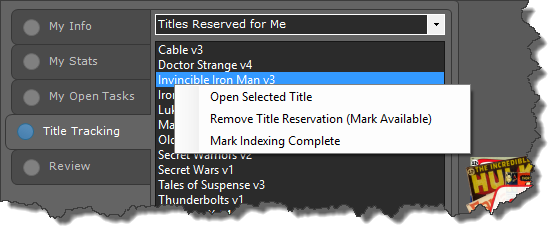 ---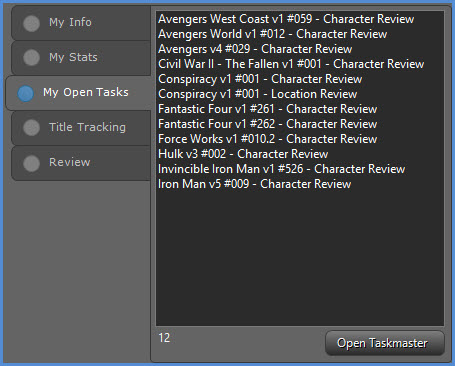 Open tasks assigned to you are shown here. The following Right-Click menu options are available: