STORY ARCS & CROSSOVERS
---
The Story Arcs & Crossovers form works in conjunction with the Issues form to provide quick access to information. By either choosing the Story Arcs button from the toolbar, Story Arcs from the File dropdown menu, or by clicking on the Story Arc link from a particular issue.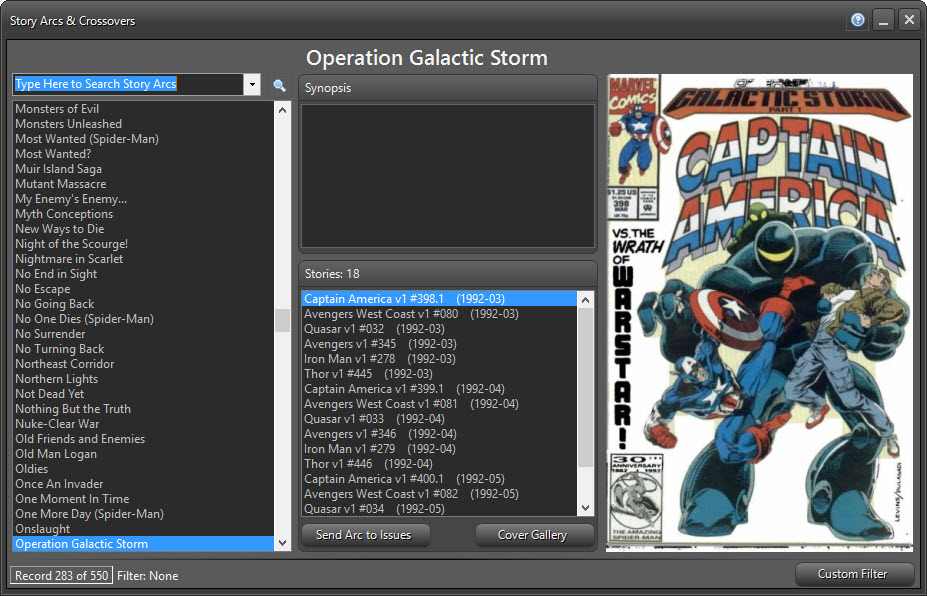 This form keeps record of particular story arcs (Armor Wars) and crossovers (Operation Galactic Storm) and displays all relevant issues that have been indexed. Double-clicking on an issue in the list will bring it up in a new Issues form.
Click the "Send Story Arc to Issues" button to open all indexed issues shown in a new Issues window for detailed viewing.