OPTIONS TAB
---
The Options Tab contains program customizations and preferences.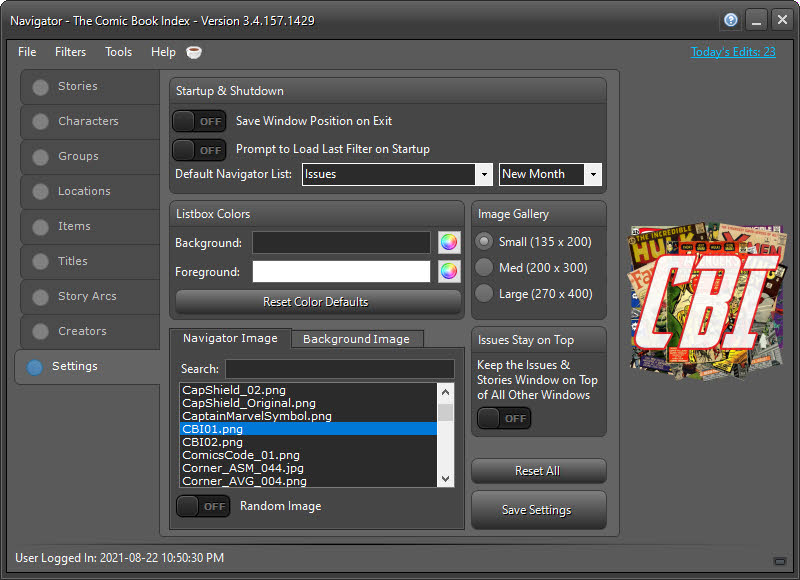 Save Window Position on Exit - Checking this will remember the last placement of the Issues & Stories window on your desktop when the program was closed and open the window to that spot when the program is opened next time.
Prompt User to Load Last Filter Settings on Start - Checking this will remember the last Filter settings of the Issues & Stories window and ask the user if they would like to automatically re-open the Issues & Stories form to that setting. This is particularly useful if you're doing research on a particular title and want to easily return to it on your next session.
Default Navigator List - Choose which list and alphabetic filter to have load in the Navigator on startup.
---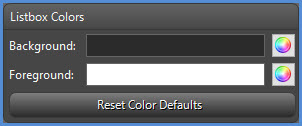 Listbox Colors - Users can change the foreground and background colors of the various program listboxes by choosing them from the color picker. If you decide against your changes, click on Reset Color Defaults to restore original settings.
---
**NEW FEATURE**

Image Gallery Thumbnails - Users can choose Small, Medium, or Large for the size of thumbnail images when opening up Image Galleries from the program.
---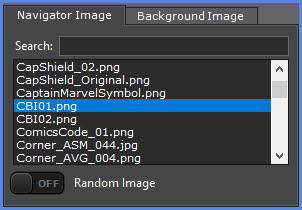 Navigator Image - This list allows you to change the Navigator sidebar image that appears on the right side of the application.
Check the Random Image on Startup checkbox to have the application select a random image each time the application loads.
---
Choose Save Settings to apply all changes made. Click Reset All Defaults to regain all original program settings.