FILTERING DATA
---
General filtering options are available on each of the tabs of the Navigator. In addition, the Filter menu provides many ready-made and custom filter and search options.
Custom Filters are described below. Classification Searches are detailed HERE and Multiple Character and Location or Creative Team Searches are detailed HERE.
---
Click the

button on any form or choose one of the Custom Filter options shown above to open the Filter Data form: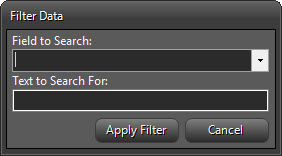 Select a Field to Search and the Text to Search For, then click the Apply Filter button. A new instance of the form you're filtering will open to display your filter results.
For example, if you wanted to find all characters with "Spider" in their name, your search would look like this: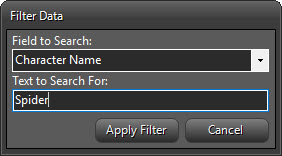 The results will open in a new Characters window: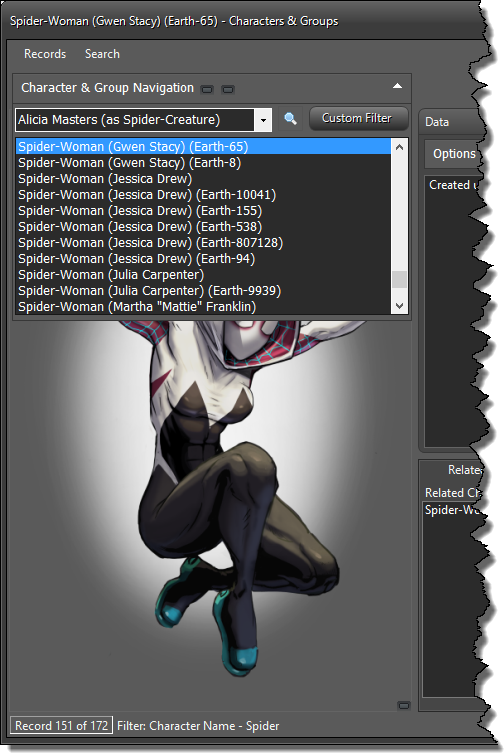 ---
See Characters and Groups for details on filtering appearance listings.