CREATORS
---
The Creators form works in conjunction with the Issues form to provide quick access to information.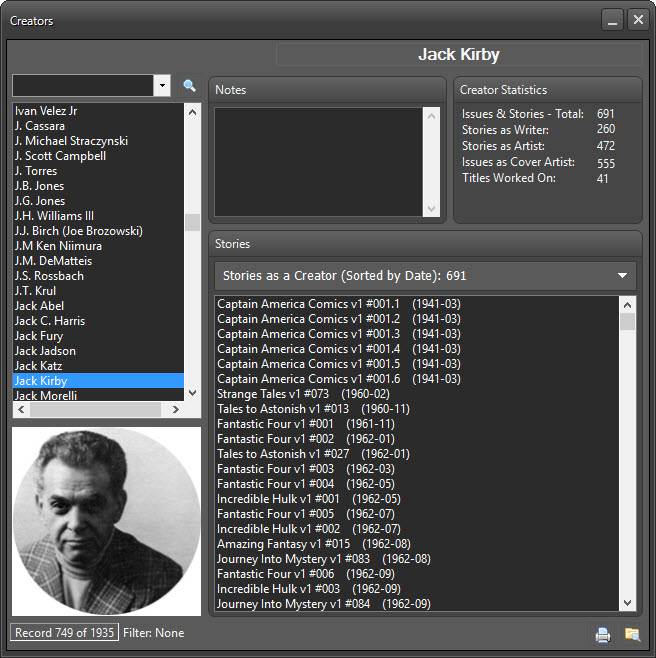 Double-clicking on a creator name in the Writer, Artist, or Cover Artist lists on the Issues form will open that particular creator here, and list all the indexed stories they've worked on. Double-click on a particular issue to open it in a new window, or right-click and choose Open Selected.
Creator Stats are listed in the top right corner: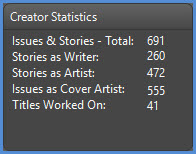 Filter Options are available to allow you to show only certain creative roles (Writer, Artist, or Cover Artist) and any combination of those. Check the box for the specific role you want included in the result list.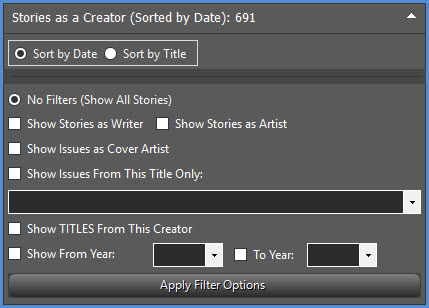 You can choose to show only issues from a certain title, year, or get a listing of all indexed Titles the creator has worked on.
You can also search for multiple creators simultaneously by clicking on the Creative Team Search link at the top of the form. This will open the Advanced Search window and set the criteria to Creative Team.