LOCATIONS - ADDING CLASSIFICATIONS & USERS
---
From the Locations & Items window, while in Edit mode, click on the

button on the Users & Classes Tab.
This will open the Classifications & Users form.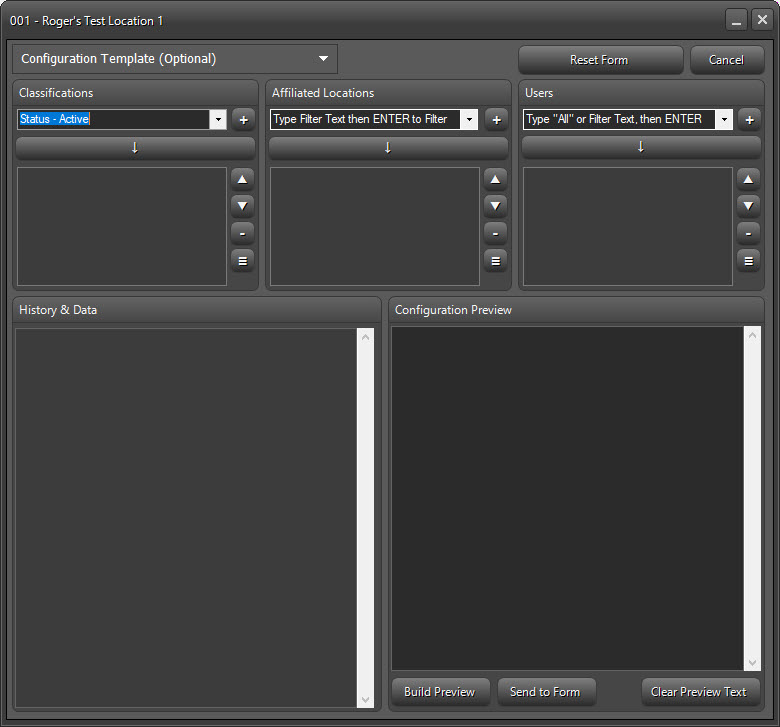 The Classifications list will show different options depending on whether the record is a Location or Item.
Type in the dropdowns for Classifications and click the button to add new classifications to the list.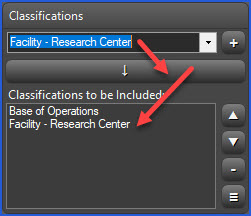 If the Classification you require does not exist, type out the name, then click on the

to open the Classification Manager and add the new Class.
List items can be reordered using the up/down arrows and items can be deleted or the entire list cleared.
---
Type in the dropdown for Users and click the button to add new users to the list.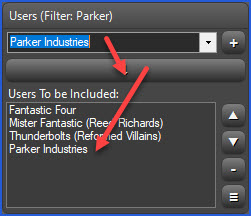 ---
Data from the yellow-colored boxes will be combined to create the character configuration.
Click

to preview the combined data.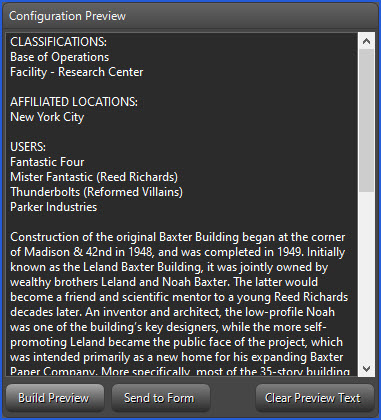 The preview textbox is freeform, so additional text can be added if necessary.
If you're not satisfied with the Configuration Preview, Click

and start over.
If everything looks good, Click

to copy the data back to the Locations & Items form.
If text is already present on the Locations form, a prompt will ask if you want to overwrite it. Choosing Yes will replace the existing text. Choosing No will append the new data to the existing text, preserving both.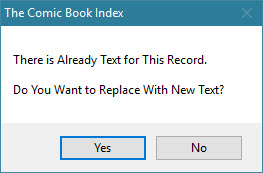 Adding this information to Locations now allows the Baxter Building to show up in Related Locations & Items lists for the Fantastic Four, Mister Fantastic, Thunderbolts, Parker Industries, and Walter Collins.